Why LUMIN
Stream everything
From MQA to DSD, FLAC to WAV, LUMIN can play all the high-resolution formats you could ever want.
Have a thirst for new music? No problem – LUMIN comes with native support for TIDAL, Qobuz, Spotify and is AirPlay-compatible, giving you access to tens of millions of songs.
Take control
The LUMIN App is created in harmony with the LUMIN hardware to deliver the most intuitive and visually rich way to browse, select and play your music collection.
It represents our vision of how to make music browsing and playback easy, visual, and tactile.
Once one tries navigating music with LUMIN there's no turning back.
Always one step ahead
LUMIN is always evolving. The full LUMIN range benefits from our programme of continuous development, allowing you to relax in the knowledge that wherever possible we'll bring you the latest streaming technologies.
The past year alone has seen Free Flac Lossless Radio Stations, Leedh Processing Balance Control (for ESS DAC chip models), improved Spotify Connect sound quality, an experimental 'Roon Only' mode, JPlay iOS app support and much more - all absolutely free of charge for all users!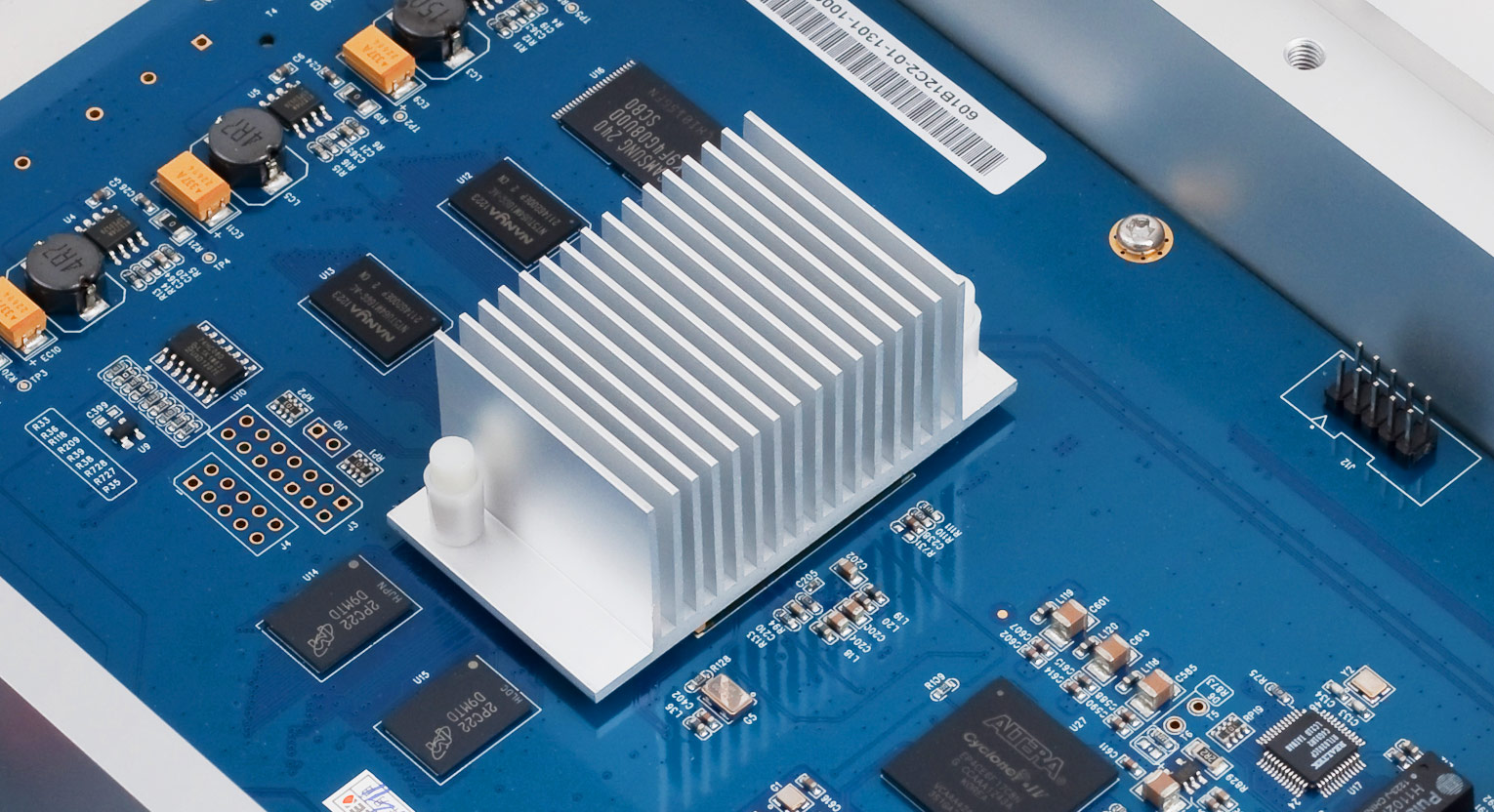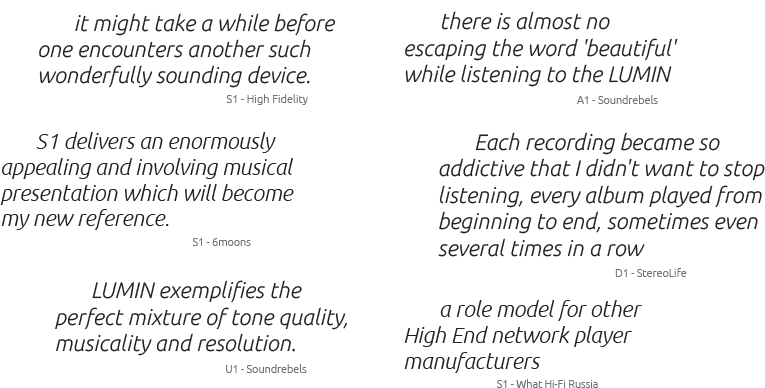 Musical performance
We put a huge amount of effort into sourcing the highest-grade matching components, creating truly balanced circuits, designing cases that shield from interference, etc, etc, but it's only important if the end result effectively communicates the intentions of the artist.
Notably, the common thread in every published and consumer review of all LUMIN products is musicality.